Doug Saxton
Certified Holistic Nutrionist
As a Certified Holistic Nutritionist, I like researching different foods and how it can improve both our personal health and sustainability of our planet. My journey to wellness began years ago, when I was inspired by several documentaries and subsequently, started the blog called Plant Slant Journey.
Our goal at Smart Choices is to take the best practices, and help others make the healthy choice the easy choice by providing you with ways to improve your health and stay on your own journey to live a longer, healthier lifestyle.
Employee Engagement is the Key!
Wikipedia Defines Employee Engagement as a fundamental concept in the effort to understand and describe, both qualitatively and quantitatively, the nature of the relationship between an organization and its employees. 
An "engaged employee" is defined as one who is fully absorbed by and enthusiastic about their work and so takes positive action to further the organization's reputation and interests. 
An engaged employee has a positive attitude towards the organization and its values.
In contrast, a disengaged employee may range from someone doing the bare minimum at work (aka 'coasting'), up to an employee who is actively damaging the company's work output and reputation. 
At Smart Choices we work to help employers create engaging workplaces by offering benefits that contribute to health and wellbeing of both the employee and the business.  Programs are all customized to meet the needs of the organization.
Ask us today how you can have employee engagement in your organization at no cost to your bottom-line!
SMART CHOICES WELLNESS PROGRAMS
Chronic conditions including hypertension, coronary artery disease, diabetes, obesity, and asthma account for more than 75% of medical claims costs based on claims data analysis. The one common denominator between these chronic health conditions that every employer can relate to is poor nutrition.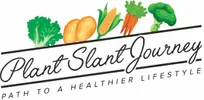 There's much to see here. So, take your time, look around, and learn all there is to know about us. We hope you enjoy our site and take a moment to drop us a line.