Travel Medical Coverage – Don't Leave The Country Without It!
Are you traveling outside of the United States?  Did you know that your US health insurance doesn't travel with you.
Purchase travel medical coverage to ensure you have the resources to get care when in another country.
We Help Employers Create Exceptional Benefit Offerings to
Attract and Retain Great Employees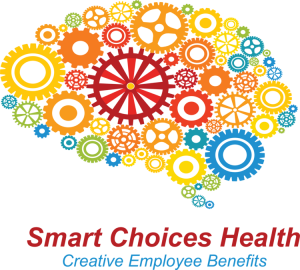 Our Mission – To provide creative strategies enabling employers to offer better health plan choices while providing first-class services in employee advocacy, administration, and account services. 
Our Vision – A world where consumers are better users of healthcare to create optimum health and wellbeing. 
Meet Bob
Bob is a typical small business owner, and one of our happiest clients!
WATCH THE VIDEO!
Our Claim To Fame Is You!
Smart Choices Health is an industry leader in Employee Advocacy. 
At Smart Choices we believe in being the advocate resource for your employees, so they can learn how to become good consumers of healthcare.  We don't use the typical insurance jargon but advise them in terms that are easily understood and help employees see the value in their benefits.
We personalize all of our conversations with your employees. No two people are alike, and no two have the same needs when it comes to their healthcare.
Our benefit consulting advice is similar to how a financial planner works to protect and grow your money, so you can accomplish your goals.  
At Smart Choices, our benefit advisors work to protect not only your money, but help you achieve better health.   By investing in healthcare literacy and utilizing best practices, everyone can learn how to reduce their overall cost of care without compromising on the quality of care.  
A priceless service that we take pride in every day.
HEALTHY EMPLOYEES = HEALTHY BUSINESS
The right employee benefits can make all the difference
Depending on the company, these benefits may include health insurance (required to be offered by larger companies), dental insurance, vision care, life insurance, paid vacation leave, personal leave, sick leave, child care, fitness, a retirement plan, and other optional benefits offered to employees and their families.
Benefits Employees Will Love
 After salary, benefits are the top influencer for where people work. Yet, fewer and fewer small businesses are offering traditional group benefits (the old way) due to cost, complexity, or the one-size-doesn't-fit-all approach.
Introducing the NEW QSEHRA. A simpler and less costly way to offer employees relief to the rising cost of health care expenses.
Save on Costs and Have Happier Employees
Choice is key to having benefits that really add value. Health care costs continue to increase year over year. Employees struggle with affordability of their insurance premiums.
More and more smaller employers are looking at the QSEHRA as a solution. A QSEHRA can provide tax free dollars to employees for qualified expenses and provide a tax deduction for the employer. Giving employees the freedom to choose what plan is best for them.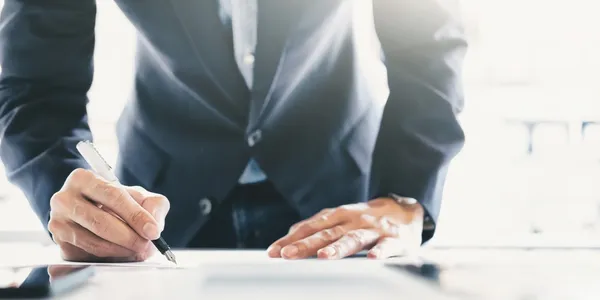 Easy Administration
Smart Choices Health (SCH) does all the work for you to ensure your employees have a great experience! SCH now offers a new way to attract employees and to retain them without the pains of open enrollment, COBRA, participation requirements and high cost renewals. We ensure all the pieces are in place for a smooth offering and follow up directly with employees to answer any questions they may have on how their HRA works.
HRA's allow employers to set aside money tax-free for individual workers to spend on health insurance. They effectively transform health insurance from a defined benefit the employer controls to a defined contribution the worker controls.
HRA's can be win-win for employers and employees.
They can insulate employers from the ceaseless rise in the cost of health insurance. Firms can decide how much they have to spend on health benefits and then empower their employees to do with those funds as they please. Employees, meanwhile, can purchase coverage that suits their needs, not their employers'. Because they purchase their benefits directly, individuals can take their coverage with them if they leave their job.
The White House expects more than 11.4 million Americans will be enrolled in HRAs by 2029, including 800,000 people who were previously uninsured. That could unleash a wave of price-lowering, quality-enhancing competition in the individual insurance market.
Introduction: ICHRAs & Other Types of HRAs
 The IRS, and Health & Human Services jointly
published a final rule to expand the flexibility and use
of health reimbursement arrangements (HRAs) and
other account-based group health plans to provide
Americans with additional options to obtain quality,
affordable health care.
Smart Solutions Administration
 Businesses need solutions to help streamline administration. Our employee self serve portal for enrollment saves time and helps communicate plan information to employees.
WATCH THE VIDEO TO LEARN MORE 
SHOW

Benefits®
Care Anywhere. Unlock 24/7 access to doctors, right in your pocket!
Save time and money with 24/7 access to board-certified physicians from your smartphone, tablet, or computer!
Unlimited connection to virtual healthcare services. Visit the doctor, negotiate medical bills, navigate a full healthcare marketplace, and more with your SHOWBenefits® mobile app!