SMART CHOICES SAVINGS PROGRAMS
DENTAL AND VISION INSURANCE, TELEMEDICINE AND RX DISCOUNTS
International Medical for Travel Outside of the United States
International Medical Insurance – don't leave home without it!! Coverage is for when you travel outside of the US.
Traditional health insurance plans, typically, will not cover you outside of US borders and medical evacuation can be very expensive.
Are your a current member?
IMG Login for ID Cards
In order to access your account, you will need to verify that you have an active certificate. When you are authorized to use the MyIMG website, you will have access to your certificate documents, claims status, frequently asked questions, printable ID cards, pre-certification and renewals.
Health Insurance Alternatives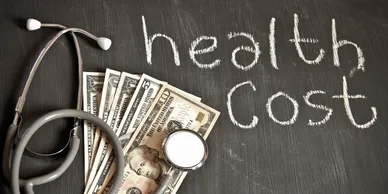 Alternative plans that take the place of traditional health insurance. Is this right for you? Ask your Smart Choices representative for more information and pricing.
Coming soon
Healthcare for Everyone
2021 will be a big year for changes in health insurance and employee benefits. New plans will be available later this year. Please contact us for more information or a quote on individual or group health plans. Call 239-785-3307 for more information today!
With MDLIVE, you can access a board-certified doctor via secure online video, phone or the MDLIVE App – anytime, anywhere, 24/7/365. MDLIVE was designed as an alternative to expensive urgent care visits or waiting days to get an appointment with your primary care doctor for non-emergency medical conditions. Doctors can diagnose your symptoms, prescribe non-narcotic medication (if needed), and send e-prescriptions to your pharmacy of choice.
SBLI is our life insurance partner. Need a quote for term life just click the link below to receive your custom pricing. A life insurance specialist will get back to as quickly as possible.
Life insurance is so important. If you are not here to provide a paycheck who will take care of your family? The ideal time to buy life insurance is when you are young and healthy but it is never too late to protect yourself from the what if's.
We offer term and whole life plans through multiple carriers.
Voluntary and Supplemental Programs – Employee Paid Benefits
A Leader in Enrollment and Employee Benefit Education

Voluntary Benefit Programs Available
Life
Accident
Disability
Critical Illness
Hospital Coverage
NEW Dental and Vision
Benefits are paid directly to you and coverage is price stable. These programs give you peace of mind while helping with out of pocket expenses.
Find the perfect vision plan for you
EyeMed Healthy
An eye exam plus great discounts on glasses and contacts
EyeMed Bold
An eye exam, frame and lensallowance, plus great discounts on glasses and contacts.
EyeMed Bright
An eye exam with our highest frame and lens allowance, plus great discounts on glasses and contacts